SuiteHR
HR Technology Solutions for Businesses of Any Size
Save Time By Outsourcing Your HR Administration to JHC Benefits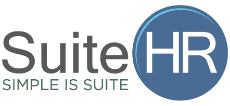 JHC's innovative health and benefits technology solutions are intelligent, automated and configurable to meet your specific needs.  Software designed with the non-techie in mind, we make the user experience simple and engaging.  HR managers, Administrators and employees will find it intuitive and easy to use.
But it's not just about technology.  Our dedicated team provides expert customer service, industry insights and best practices to help keep your benefits administration running smoothly.
Automate the Most Tedious HR Tasks
Health insurance enrollments
Payroll deductions
Onboarding paperwork
Compliance and ACA including reporting
Data collection
And more!!
And because we can move seamlessly between HR and benefits, our software program will never ask for the same information twice.
Need Better Employee Benefits?
Find out how JHC Benefits can save you time and money.